Home
Beginner's Guide
Managing Your Website
Managing Your Website
Title

Managing Members
Author
Date Created

01/02/2018
Attachment

0
Upvotes

0
Views

1118
Content
★ You can manage your members from the member list.
In the member list, you can manage membership approval (in case of non-approval), edit membership information, withdraw membership, etc.
Now we will see how to change the membership level of a registered member.
(TIP) Membership authority setting is closely related to the authority settings of boards.
For more information, please refer to Manual > Board management > Create new board Capabilities setting
① Click Manage mode > Membership > Membership management > Member list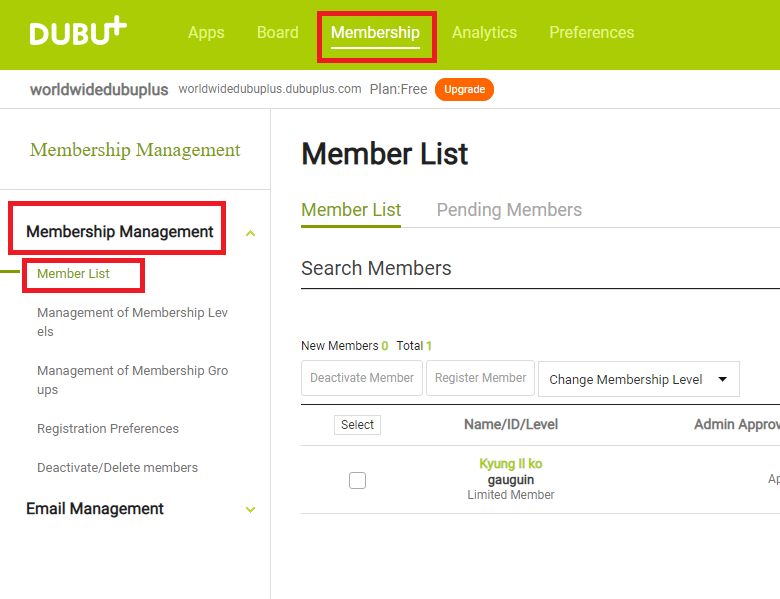 ② Select the member whose membership level you want to change and then select Regular member

Copy URL
Select the entire URL below to copy.
Edit Comment
Enter your password to edit the post.
Delete Comment
Delete Post
Enter your password to delete the post.