Home
Beginner's Guide
Managing Your Website
Managing Your Website
Title

Managing a Post
Author
Date Created

01/02/2018
Attachment

0
Upvotes

0
Views

1077
Content
★ You can manage your boards from an administrator or the website.

① Click Manage mode > My apps > Board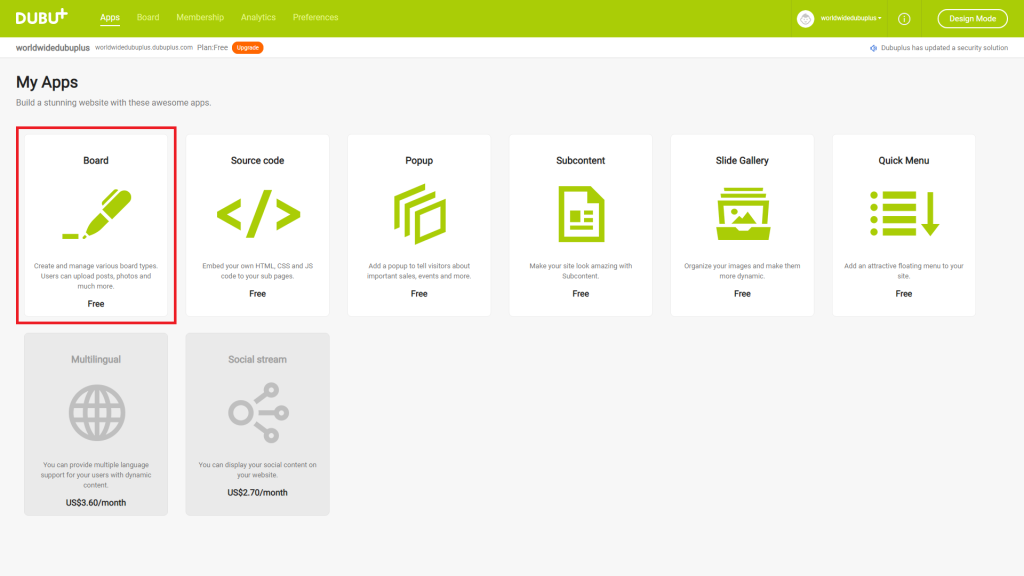 ② Click the board to manage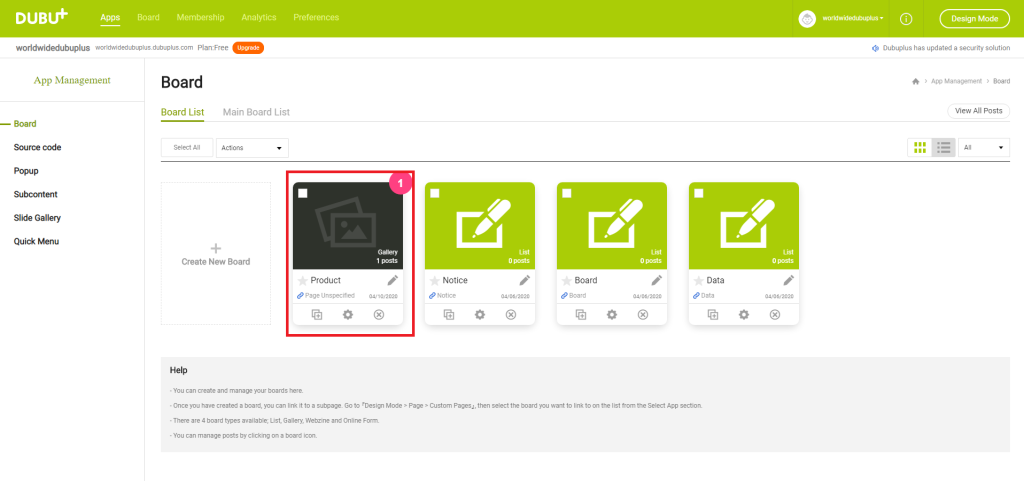 ③ You can delete/duplicate/move(other boards) the posts. And if you click Write, you can create a new post.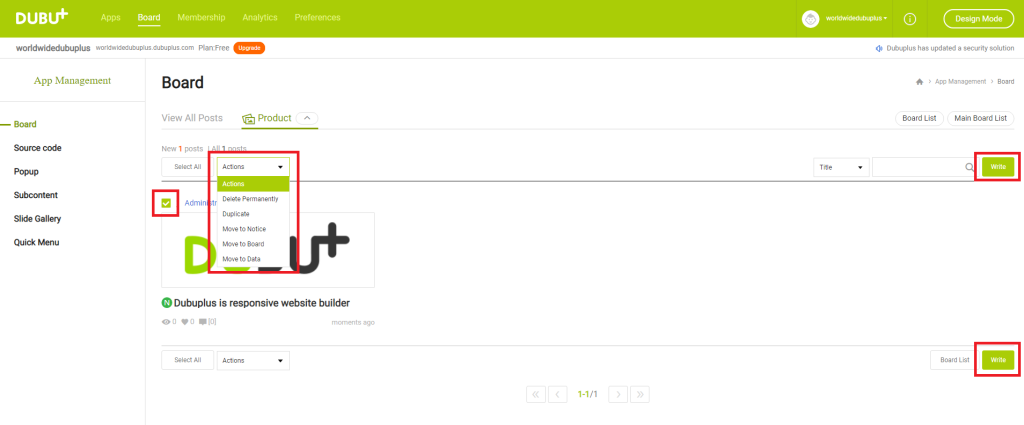 ④ If you click a post on the post list, you can modify/reply/comment.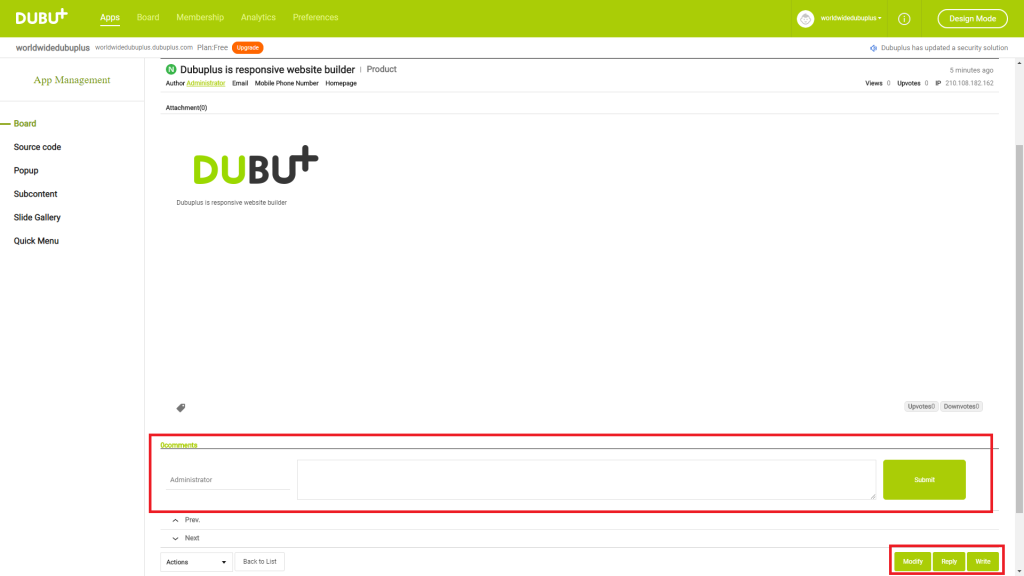 Copy URL
Select the entire URL below to copy.
Edit Comment
Enter your password to edit the post.
Delete Comment
Delete Post
Enter your password to delete the post.